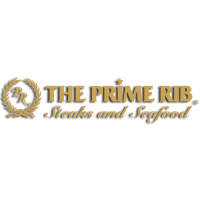 Skillet Porterhouse with Shallot Tomato Butter
and Horseradish Bliss Mashed Potatoes
Prime Rib Restaurant Recipe
Serves 4
Butter:
1 pound lightly salted butter
2 tablespoons tomato paste
2 ounces sun-dried tomatoes (soaked in madeira)
5 shallots (roasted in oven with olive oil until caramelized)
5 tablespoons liquid smoke
1 teaspoon anchovy paste
Mashed Potatoes:
2 pounds red bliss potatoes, unpeeled
2 tablespoons prepared horseradish
1 cup milk
1/4 cup sour cream
salt & pepper to taste
The Butter: Soften the butter. Coarsely chop shallots and sun-dried tomatoes and add all ingredients to mixer. Mix until all ingredients are well incorporated.
Mashed Potatoes: Heat the milk. Boil the potatoes in a large sauce pan of water until soft (about 20 minutes) and drain well. Add the softened butter and stir until melted. Add the warm milk and the remaining ingredients. Salt and pepper to taste. Mix on slow speed to mash.
Steaks: Pan fry the steaks in an oven proof skillet (cast iron is the best) until nicely browned.
Place in oven until desired doneness. Top the steaks with butter, serve with the mashed potatoes.