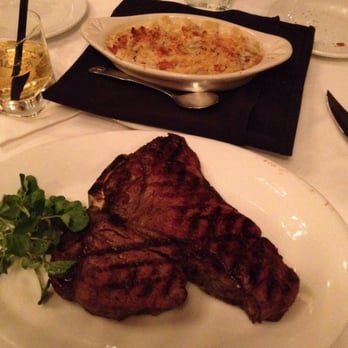 PORTERHOUSE STEAKS
Shula's Steakhouse Recipe
2 (24 oz.) certified Angus porterhouse steaks
2 tablespoons seasoning salt (
recipe follows
)
2 tablespoons sweet butter, melted
2 sprigs watercress
Seasoning Salt:
3 tablespoons kosher salt
1 teaspoon white pepper
1 teaspoon sweet paprika
3/4 teaspoon granulated garlic
1/2 teaspoon dried thyme
Preheat a charcoal grill.
Let steak sit at room temperature for 15 minutes. Season both sides of the steak generously with the seasoning salt. Cook steak on the grill to desired temperature. Remove from the grill and brush with sweet butter. Garnish with watercress.
Seasoning Salt:
Combine all ingredients.