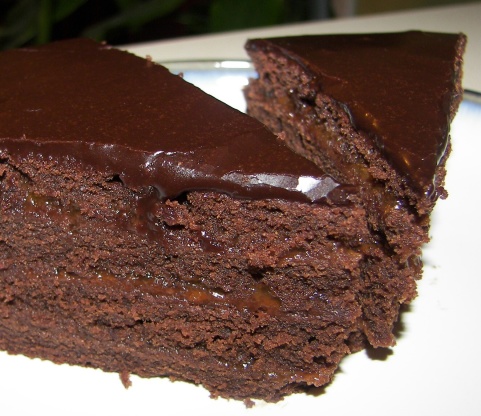 Fudge Cake
Stock Yard Restaurant Recipe
Serves 12-16
2 cups flour
2 cups sugar
1/2 teaspoon salt
1 cup margarine
1 cup water
1 tablespoon baking cocoa
2 eggs
1 teaspoon baking soda
1/2 cup buttermilk
1 teaspoon vanilla extract
Preheat oven to 350 degrees. Butter a 9x13-inch baking pan. In a large bowl sift together the flour, sugar and salt and set aside. Combine the maragarine, water and cocoa in a saucepan. Bring these ingredients to a boil over medium heat, stirring to mix well. Pour over the dry ingrediants and mix well.
In a seperate bowl beat the eggs and stir in the baking soda, buttermilk and vanilla. Add to the cocoa mixture and mix well. Pour into the prepared pan and bake for 25 minutes.
Frosting:
1/2 cup mararine
1 tablespoon baking cocoa
1 cup miniature marshmallows
6 tablespoons whole milk
2 cups Confectioners' sugar
salt to taste
1 teaspoon vanilla extract
In a saucepan over low heat melt the mararine and cocoa. Add the marshmallows and beat until they are melted. Remove from the heat and stir in the milk, Confectioners' sugar, salt and vanilla. Pour over the warm cake.